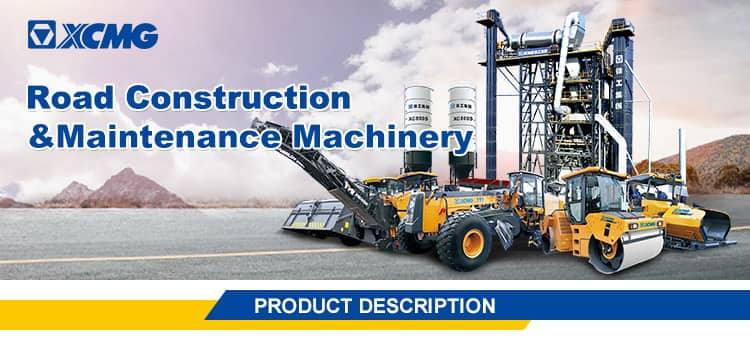 XCMG official 18 ton single drum vibratory road roller XS183J.
XCMG single drum vibratory road roller XS183J is a highly efficient and energy-saving super heavy machinery driven single drum vibratory roller inde- pendently developed by XCMG.
XCMG roller XS183J is suitable to the compaction operation of pebbles, sandy soils, moraine soil, blasting rock and clayey soil, as well as the compaction of concrete and stabilized soil base materials in various large projects.
XCMG roller XS183J is the ideal compaction equipment for the construction of high-grade highways, airports, harbors, dams and industrial construction sites.
Performance Characteristics:
1.The Shangchai China-Ill SC7H turbo electrically controlled diesel engine is adopted to reduce the comprehensive fuel consumption. The low-speed diesel engine reduces noise emission and enhances the leakproofness of the whole engine to reduce noise.
2.XCMG roller XS183J optimized transmission system matching to achieve the best compaction speed and increase the efficiency by 8%.
3.XCMG roller XS183J using the Hachi gear box with synchro mesh unit to realize convenient operation.
4.Optimized vibration parameters, reliability and work quality is greaty improved.
5.The Chinese initiative throttle clutch linkage system is adopted to greatly improve the reliability of clutch system.